I
was
making good progress on fixing bugs for Fufluns, until I hit another distraction bump (after hearing Fenrir talk about all the number crunching he's doing for rebalancing Vikings of Midgard!)
In nightlies you will find two new info-packed menus: the Enemy Usage menu in the enemy editor and the Foemap Statistics menu in the map editor.
Even the Enemy Usage menu shows plenty of statistics.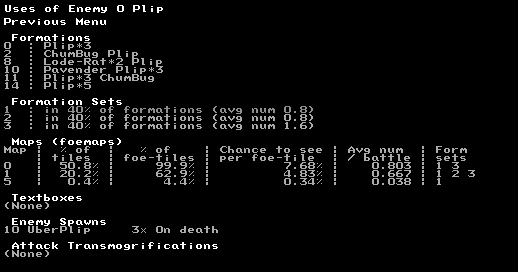 (
Enemy Usage help page
)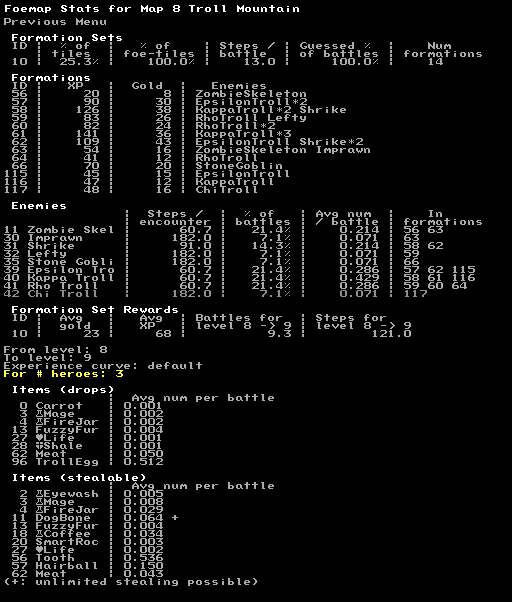 (Gosh those trolls are mean)
(
Foemap Stats help page
)
Of course, you can jump to all those other editors from these.
There's certainly more that I can add to the foemap stats menu, but suggestions welcome. I want to count on-death and when-alone spawns in the rewards too; it's inaccurate without them.
And I'm going to add more usage and analysis menus, though probably not before Fufluns.
Also, a small extra detail: there's now a preview to work out those confusing rare item drop and steal chances: