In the long term, I think I can speed up loading times in the spritese browser another 2x. That will be after a rewrite of how slices types work (which should speed up creating/cloning slices). And the textbox browser could become much faster just by caching the textbox previews.
As well as working on Fufluns bugs (which I'll post about in the release candidate thread)...
We should generalise sprite dissolve animations to include distortions/effects including ones which can be looped. Only a subset of distortions will usable as dissolve/appear animations. I whipped these up quick after someone suggested they won't happen "anytime soon". There are so many possible variants that I'll have to add adjustable parameters.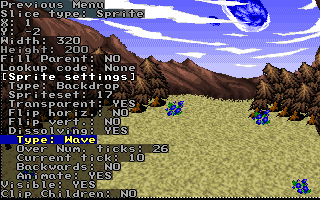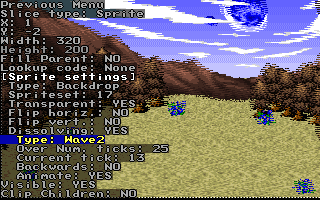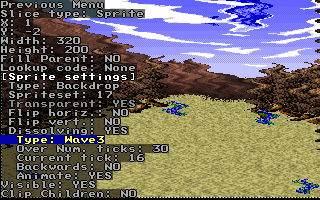 These are not in nightlies and won't be in Fufluns. I'll probably get them into nightlies in a week or two.