So
my last dev blog
petered out, not because my work on the OHRRPGCE slowed down, but because I went off the rails and stopped working on important stuff people would be very interested in, which was the whole purpose of the thread: to encourage myself to stick to what I claimed was high priority by putting what I was doing in public view. Yeah, well.
So, this time around I'm just going to have a mostly single-topic thread: the new graphics and animations system. Anyone else working on it could also post updates :)
I'm going to post way less text, more screenshots. That implies fewer updates when there's nothing to see.
Here's what the new spriteset editor looks like so far: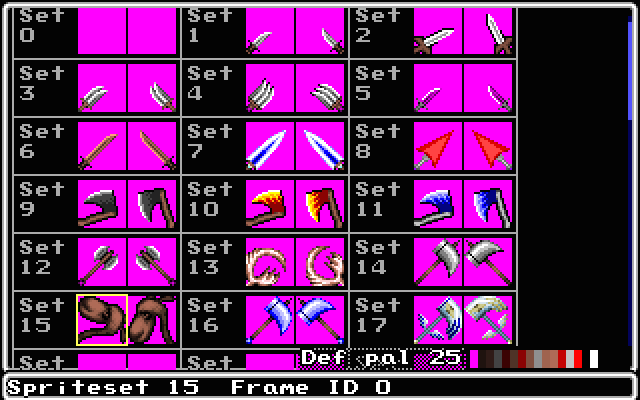 You can't do anything yet except edit frames.
This is displaying and editing graphics stored in the new graphics file format, rgfx! You might have heard us say repeatedly that we couldn't increase sprite size, etc, until we replaced the old graphics file format, and we couldn't do that until the spriteset browser/editor had been replaced.
The sprite editor itself was updated a year or two ago, the spriteset browser was the final piece.