I want to have a script where a character's ability lets them walk through hidden passages. Here's how I'd want it done: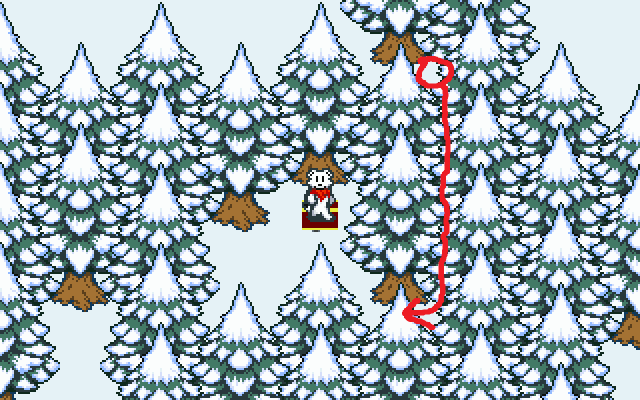 Basically the hero finds a hidden passage spot (where the circle is), activates it, and the script has them walk through the hidden passage and out the other side, then resumes player. However as far as how to rig the walking along a specific path to work, I'm not sure what the best way to do that is.
I thought there were hero pathfinding commands, but I just checked plotdict.xml and there aren't any, just NPCs. Was thinking of having hidden passage zone and drawing the path with it, then temporarily writing the wallmap to 0 along those zones and pathfinding the hero, but can't do that apparently.
Any other ideas? I just gotta get this implemented quick, still got a lot of other things to work on.