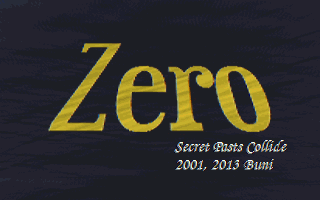 A medieval world is on a witch hunt for mages that has put the stubborn historian Tsuka at the center of a world war. Along with friends and the occasional seedy pirate, she must unlock the world's long-hidden secrets and resolve mysteries in her own past in the process.
Zero features an inventive, new weapons-based tech learning system (and functional AP menu) that encourages the use of all kinds of weapons as the characters learn new skills. There's voice acting, too!
Total gameplay time varies, based on how you play, from 2.5 to 4.5 hours.
This game is a complete re-imagining of one that I made a decade ago.
Posted: Fri Dec 05, 2014 5:56 am
Download
Zero- Secret Pasts Collide.zip
(6.57 MB; downloaded 419 times)
Reviews